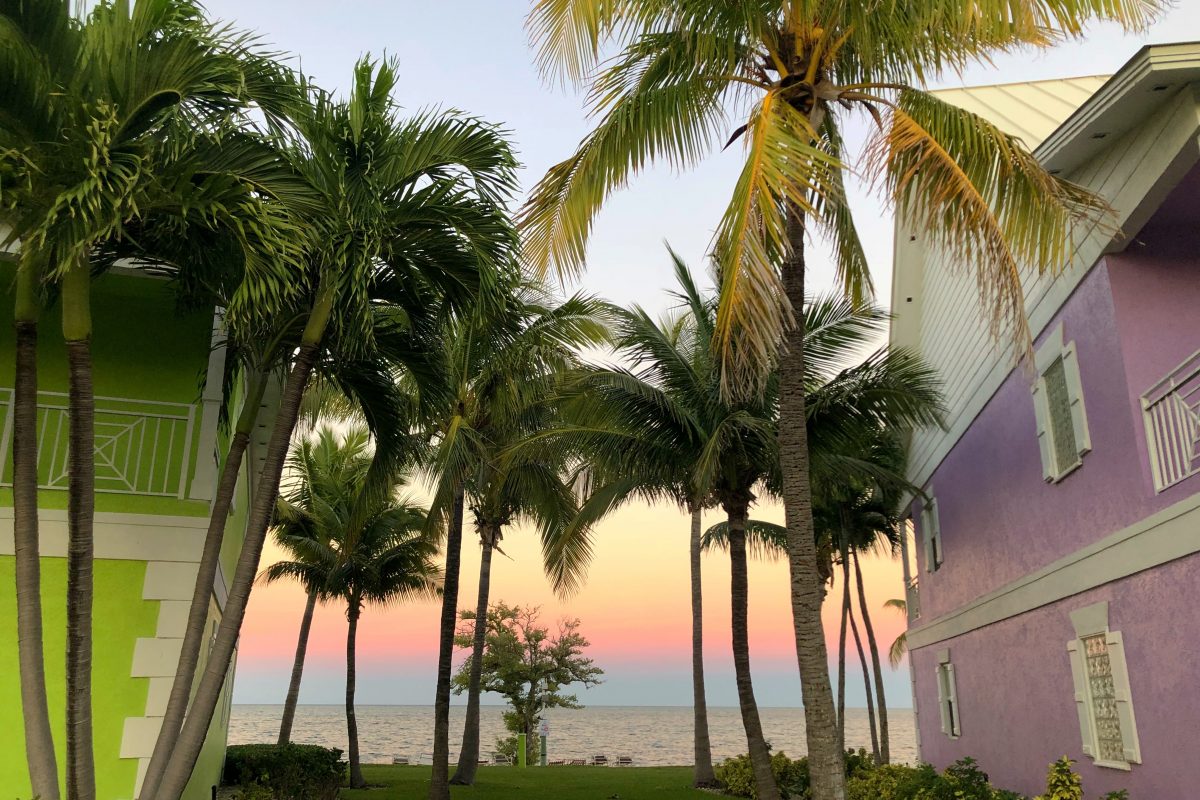 22 Dec 2018
Back in the Bahamas – West End
Were back in the Bahamas! and it feels so good 🙂
We departed Palm Beach, Fl on 12/17/18 at 5pm. We were originally planning to do a day sail on the 18th since we thought the weather conditions for the Gulf Stream would be better but after monitoring the Chris Parker updates (he's a weather guru for cruisers), and exchanging a few emails with him for clarification that morning he advised that we go that night! We were definitely ready, so at 2pm we finalized our game plan and started prepping to leave. We pulled up the anchor at 4:30p and by 5pm were headed out of the Palm Beach Inlet. Peace out Florida!
Let me back up a few weeks. On 12/2 we attempted to cross from the Ft. Pierce Inlet to Great Sale (109NM / 18+hrs) but the weather conditions were far from ideal and way too "salty" for our liking. After 3 hours of increasing winds (30+) and pounding into the waves we decided to turn back…such a tough decision to make and we were real bummed, but in hindsight it was the right decision. Safety first! Always. It gave us an extra two weeks to regroup on our route, move further south for the next weather window, and spend time with family.
Our night crossing to West End was great, a little rolly for a few hours but much more comfortable and manageable with 3-5s and 8 second intervals. We didn't do any sailing just 8 hours of motoring. 56NM later we arrived in West End at 1am 12/18 and anchored just outside of the Old Bahama Bay Marina. We made reservations for a slip since we knew we'd be in West End a few days waiting out some heavy heavy winds. Around 40+ knots for 3 days. We cleared customs and immigration as soon as they opened (see us raising our Bahamian flag >here<), I made us a big breakfast, then it was time for a long and much needed nap!
We spent the next 4 days relaxing, reading, wrapping up end of year work stuff, taking advantage of the gym, and making friends with our boat neighbors. We even got to see a great view of the winter solstice. One of the days we got off the boat just to escape cabin fever and stretch our legs, the winds were so crazy that the inlet to the marina had large waves crashing over the rocks. While walking every now and then you'd get an extra push from the gust. Mother nature continues to amaze us on this journey. Excited to get moving and explore the Abacos!
Cheers from the Bahamas!