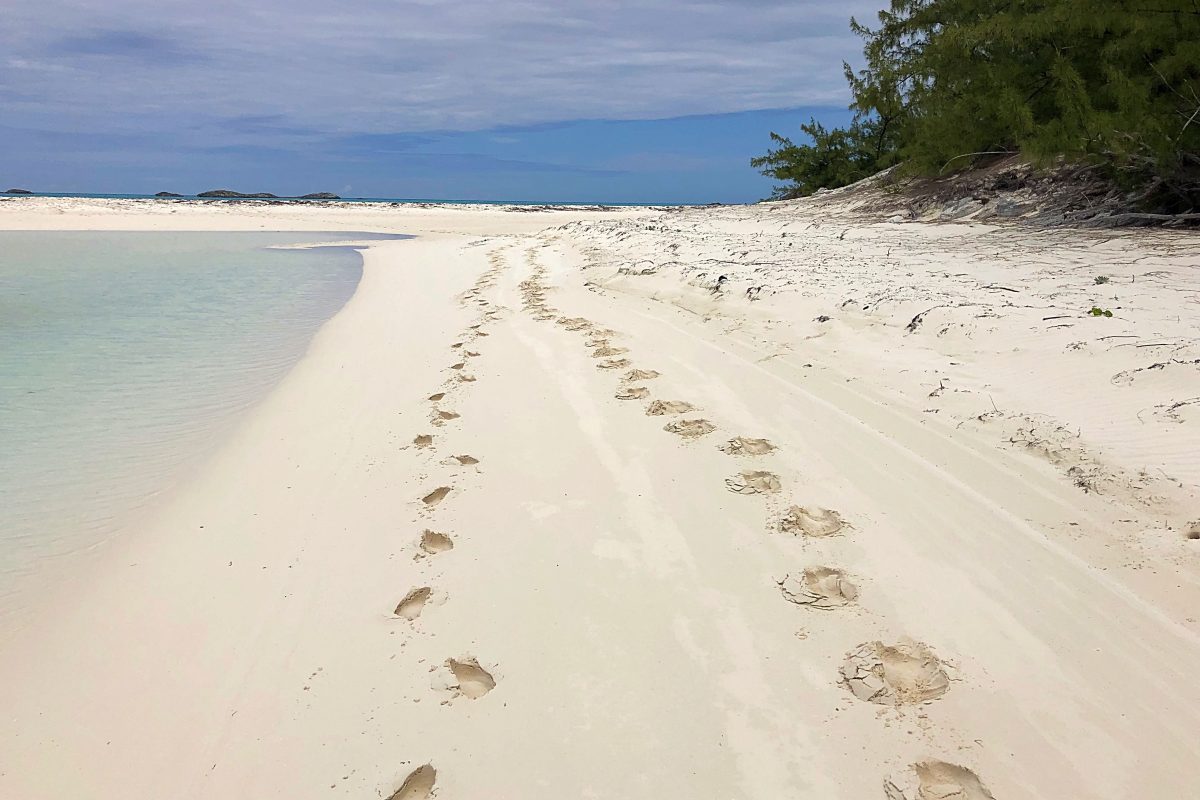 26 Dec 2018
Christmas in Green Turtle Cay
Christmas in the Bahamas was pretty freakin' great! Hands down the most relaxing Christmas we've ever had! Why? 
No over priced flights to the east coast, crowded shopping malls, obligatory office Christmas parties or useless gifts this year…It was nice to forget about the stress/commercial aspect and just give the gift of time, to ourselves. We agreed no gifts but before we left Florida I secretly bought us two festive little stocking with our favorite candies and a few little gadets that we'll use on the boat. Which was a fun surprise to have that morning.
We started the day making our favorite breakfast while watching SNL Best Of Christmas Special, sipped coffee, lounged around, then made some to-go mimosas for our fast and fun dinghy ride over to Gillam Beach Bay where we went for a long walk. It was a beautiful day out! Smooth sand and sparkling blue water, this little slice of paradise is the place to go to relax. It was just what we wanted for Christmas! On our way back to our dinghy we bumped into two other cruisers, a young couple (Jeff & Ashley of SV Indian Summer) and ended up having them over for cocktails and that evening I cooked Christmas dinner…green bean and sweet potato casserole included! 🙂 Which has made for excellent left overs, yum!
Merry Christmas! However you spent your day, we hope it was in good health and good company.
Cheers from the Bahamas!