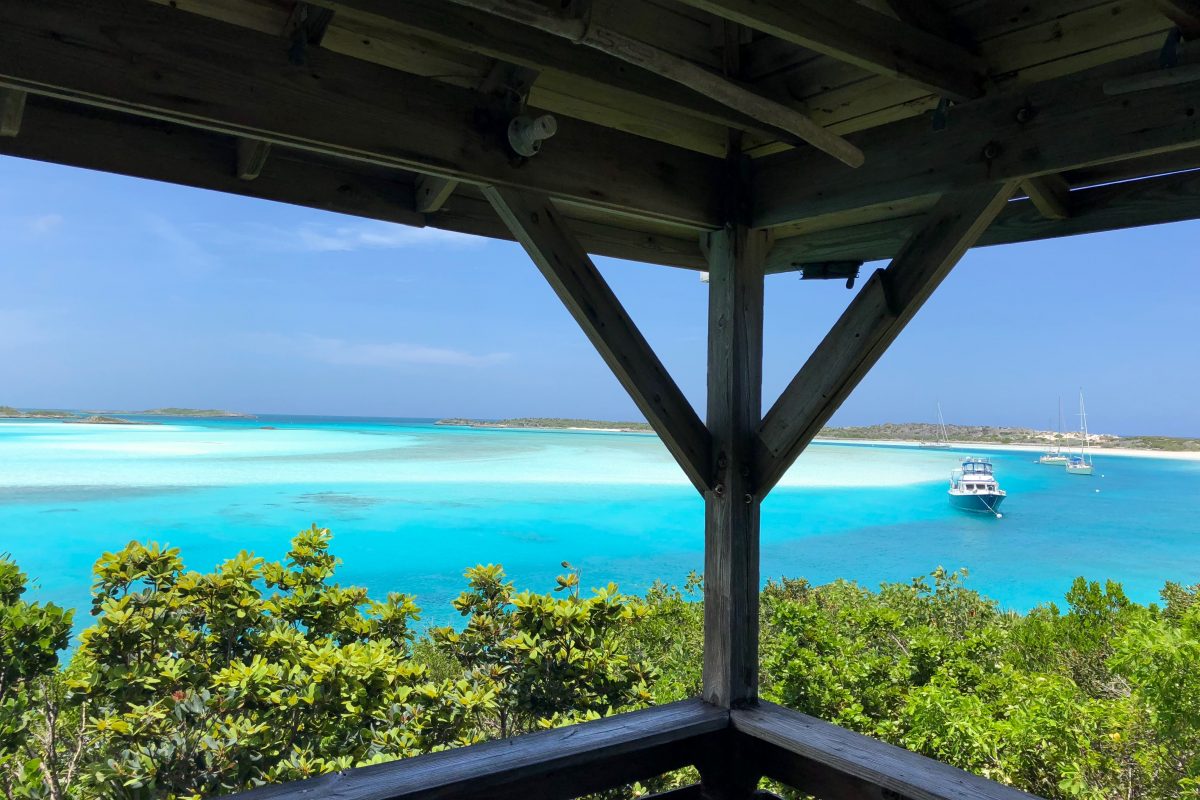 31 May 2018
Exuma Land & Sea Park – Boo Boo Hill
This place is insanely g-o-r-g-e-o-u-s! So glad we were able to stop here on the way back up North because we sadly missed it on our way south.
Warderick wells is the headquarters of the National Exuma Land & Sea Park, a 22 miles stretch of cays that promotes the saying "take only photos, leave only footprints". Meaning nothing can be taken from it – including fish, flowers, plants, shells, etc, and don't be a litter bug!
After tying up to our assigned mooring ball, we went into the parks HQ office to check in (they close from 12-1pm for lunch), pay the fee ($30 a night), and read some of the literature and maps. There is a small gift shop onsite (proceeds go to supporting the park) but no other supplies like water, bathrooms, or grocery stores. A downside to the sea park is that there's nowhere to dump trash and by the time we got here we really needed to get rid of it! But there are FREE kayaks and paddle boards available! Which we used one afternoon at sunset 🙂
Boo Boo Hill isn't just any hill. Many years ago, a schooner sank off the shores of Warderick Wells on a stormy night where all the souls on board perished. The legend is the area is haunted and that if you climb the hill during the full moon, you can hear the voices singing in the wind.
So the one exception to the Park's no-dumping rule is it's decorated with piles of driftwood, flags, and even messages in a bottle allowing cruisers to leave their mark at the top of the hill – pretty cool! We found a piece of drift wood back at O'Briens Cay, and kept it for our trip. However we had to get creative with decorating. Didn't think to have that onboard with us. So we had to improvise with some white primer and red and blue nail polish. Haha. I think it turned out pretty good considering! Next, we explored the nearby blow holes, however, the tide wasn't high enough. But still really pretty view and cliffs.
Happy we found a piece of driftwood and continued the tradition! This is a place you definitely don't want to miss while cruising through the Exumas!
Cheers from the Bahamas!