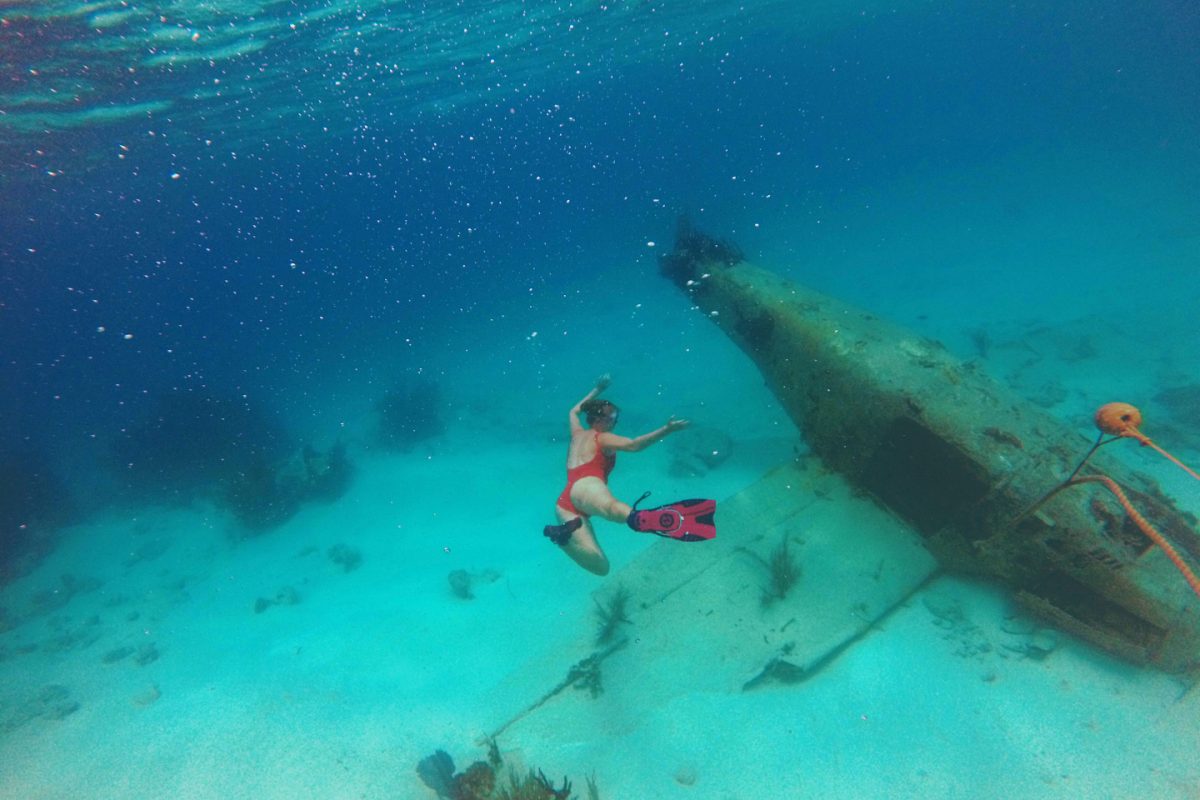 28 May 2018
Exuma Land & Sea Park – O'Brien's Cay
Our second stop in the Exuma Land and Sea Park! This beautiful small cay is just North of Cambridge, offers great protection, and gin clear waters! It's also adjacent to Little Halls Cay, aka, Johnny Depp's private island…but no sign of Johnny during our stay, lol.
We explored the "Aquarium", on the NW side of O'Brien's Cay. It's about 15ft deep, where you can tie off to a mooring ball. To our surprise we jumped into a swirl of colorful fish surrounding us! What makes this spot so unique is the wall dive where we saw schools of yellowtail snappers, parrotfish, grouper, as well as coral, purple sea fans, and sponges. By far our favorite day snorkeling and we were so happy to have it all to ourselves!
I heard from some other cruisers that they fed the fish kernals of corn to get them more active, however, we didn't have anything to bring with us. After snorkeling we dinghied over to the sunken sea plane marked by a yellow floatie and tied up about a couple hundred yards from the aquarium, it's interesting and worth a quick stop.
Day two at O'Brien's was a relaxing beach day. While exploring the aquarium the day before we noticed some beautiful looking sand bars off to the right. It was very shallow but the water here was so blue and beautiful that we had to make a day of this! So we posted up on this secluded little beach front with our umbrella, cooler, and some snorkeling gear where we saw a baby shark, several turtles and I finally found a sand dollar!! We even found a cool piece of drift wood that were planning to leave behind at the top of Boo Boo Hill in Warderick Wells.
Not too bad of a gig living this life at a leisurely pace again and again, and again.
Cheers from the Bahamas!