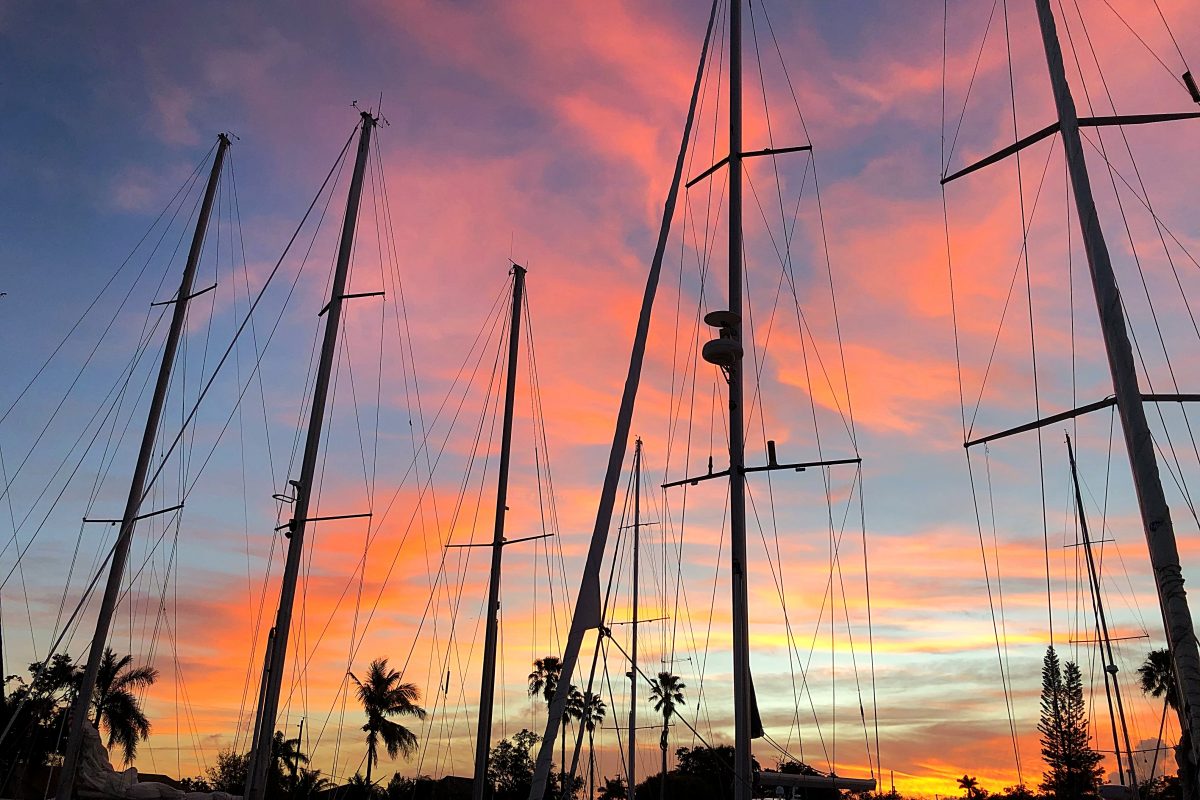 Who doesn't love a beautiful sunset?
There's something about the world being bathed in that red and yellow light that makes everything look extra magical 🙂
Today, I got a notification on my phone reminding me that we've been liveaboards for 454 DAYS!! Holy moly that's a lot of sunsets! Here are our favorites.
Titusville, Florida (ICW)
Atlantic/Dominican Republic
Can't beat watching the sun set from our sailboat!
Cheers from Puerto Rico!