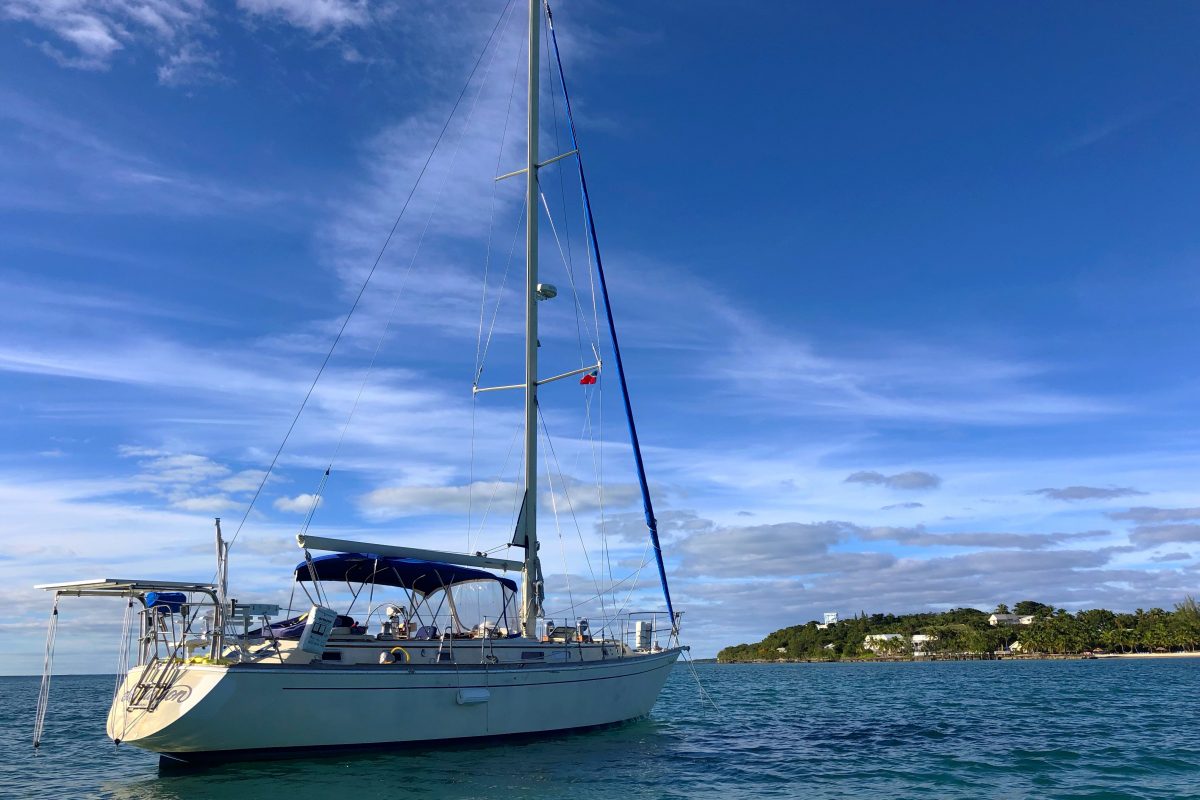 29 Dec 2018
Green Turtle + Piggyville + Whale Cut
After a relaxing Christmas we tucked into White Sound and picked up a mooring ball from Phil Roberts (#365-4240) for a few nights at $20 a night. While waiting out another storm blowing through with 30-40 knot winds…December has been crazy for weather! While the weather was still nice we got to check out a few of the local spots:
We enjoyed a working lunch at Bluff house's Tranquil Turtle Beach Bar, checked out the Dollar Bar at Green Turtle Club and relaxed in hammocks at Pineapples. We didn't make it to the famous Sundowners bar but boy oh boy is it the happenin' spot! Music and karaoke blasting till 2am. While we were already stocked on provisions and didn't need to buy anything we still checked out the local grocery stores – good looking selection and variety.
Before leaving Green Turtle we got up early and spent the morning over at No Name Cay, located just South of Green Turtle, and endearingly nicknamed "Piggyville" by the locals! The swimming piggies is always a fun stop. Piggyville in No Name is much smaller than Big Major's pig beach in Exuma. And we were surprised to find out there was another pig beach in the Abacos. The big ones here are just as feisty! We brought a few slices of bread and fed them.
Continuing south from No Name Cay you come to Whale Cut Passage. It's what separates Green Turtle Cay from the other major cays, Marsh Harbour and Hopetown. It is tricky and can be dangerous to pass through if you don't time out the wind direction and tides. What's cool about this cut is that it's where the Atlantic Ocean and the Sea of Abaco meet! For our first time through I think it went well. We left at the 2pm low tide window and had some mild rollies. Winds 15 out of the East, 3-5 ft with 9 second intervals. There's a lot of anxiety from cruisers regarding this cut but its common sense. Best advice is to check/re-check weather and wind predictors and prepare yourself and the boat. If you're absolutely not sure, don't do it – wait! Since crossing over to the Bahamas we've added Barometer Bob to our weather resources.
Cheers from the Bahamas!