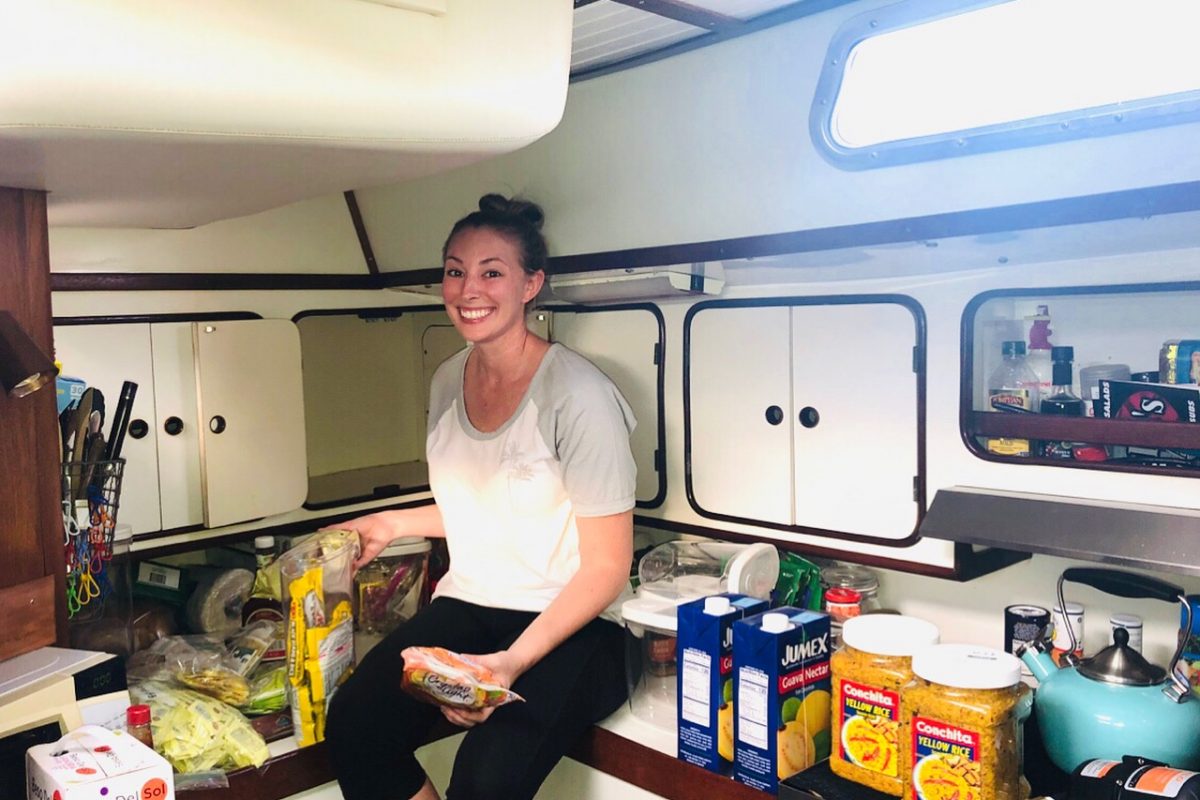 24 Jan 2019
Journey Through Our Galley – Food P2
There's nothing quite like cooking a meal at sea.
I gotta say, I'm super proud of how well we've provisioned over the past year. It can be somewhat of an overwhelming process because you have to account for every single ingredient you'll need or might need in advance. But what I think we've done right is continuing to make our provisioning list, plan meals, and make expiration dates a big priority so we aren't wasting anything. I love scrolling through Pinterest looking for meal inspiration and our small cooking space hasn't stopped us from preparing foods we love.
Here's what we've been cooking lately 🙂
Sausage and cream cheese biscuits – Breakfast is our absolute favorite! We get so excited to make these. Not only are they delicious but it's 3 simple ingredients that we were able to find in both the Bahamas and Caribbean. Keeps well in the fridge too.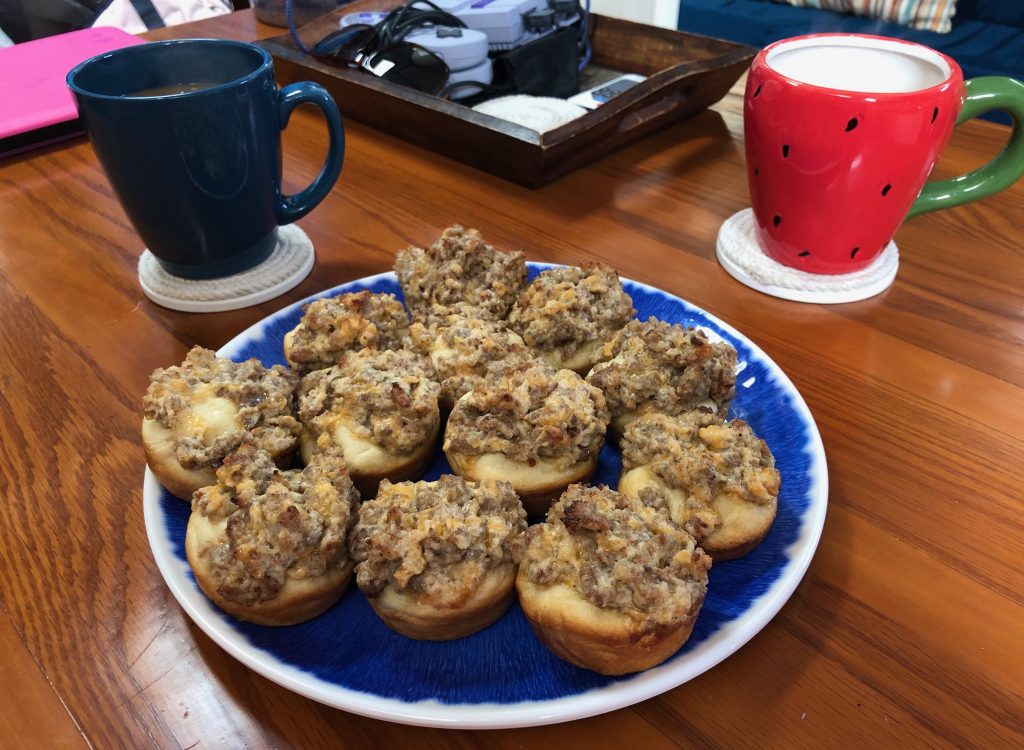 Eggs in a basket – Super easy to make and we just use regular bread. We like to add avocado (when we have it) with a little bit of salt/pepper to it. Taste so good with the bread and yolk! I recommend lightly buttering both sides of the bread and also spray the skillet with a some vegetable spray to easily flip and avoid the yolk breaking.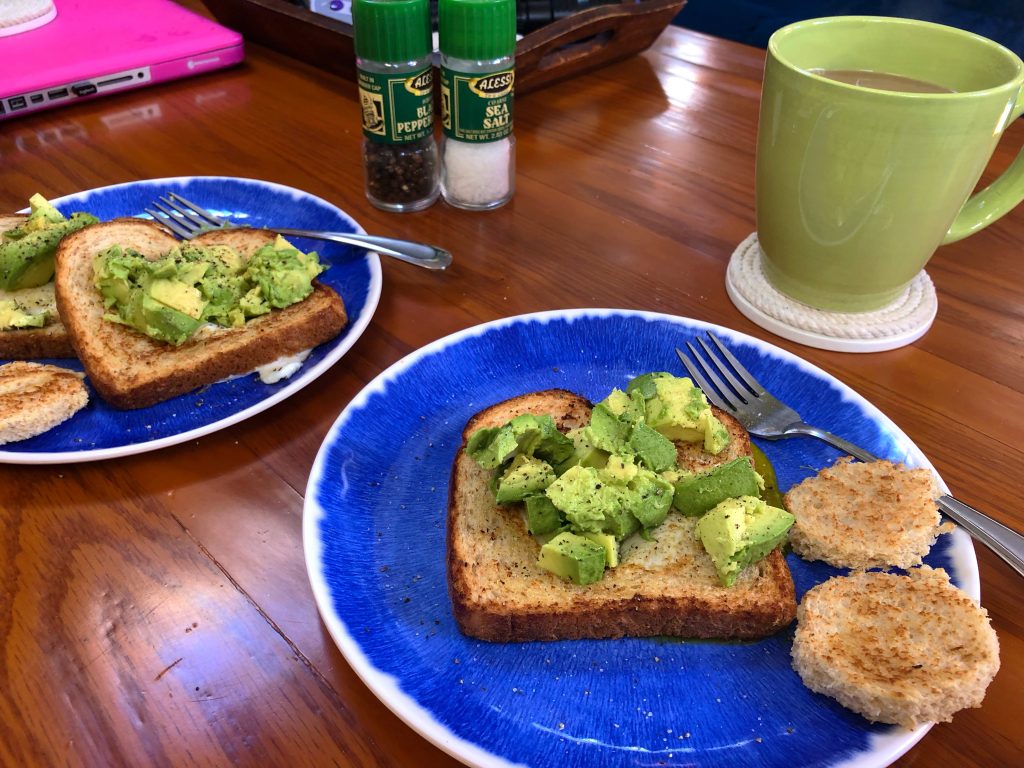 Yellow Rice and Sausage – Lots of good flavor right here. The sausage and spanish style rice is a tasty combo. We're obsessed with conchita rice and have lots of it on the boat. It's a big plus that it comes in a handy re-sealable container.  We put this dish under our comfort food category – Yum.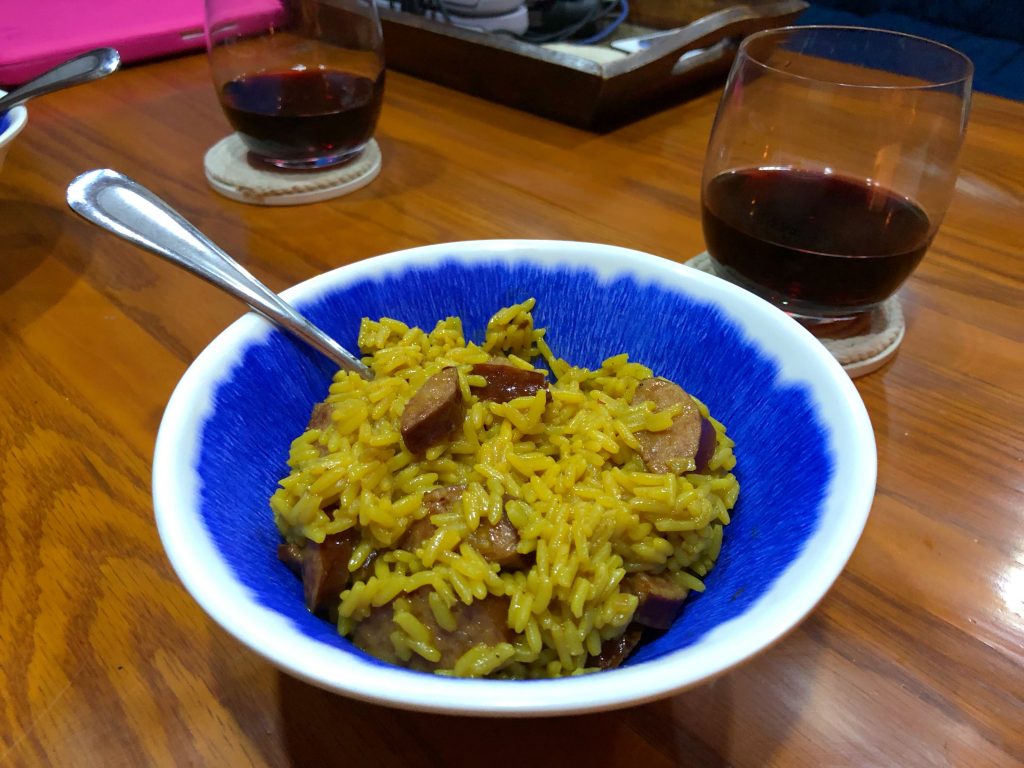 Chili Baked Potatoes – One of our easy lunchtime favorites! Olive oil, sea salt, and we like to use bean less chili. Topped with sour cream and cheddar cheese! Potatoes can take some time, so we'll pop these in the oven while sailing to have ready for later. Haha.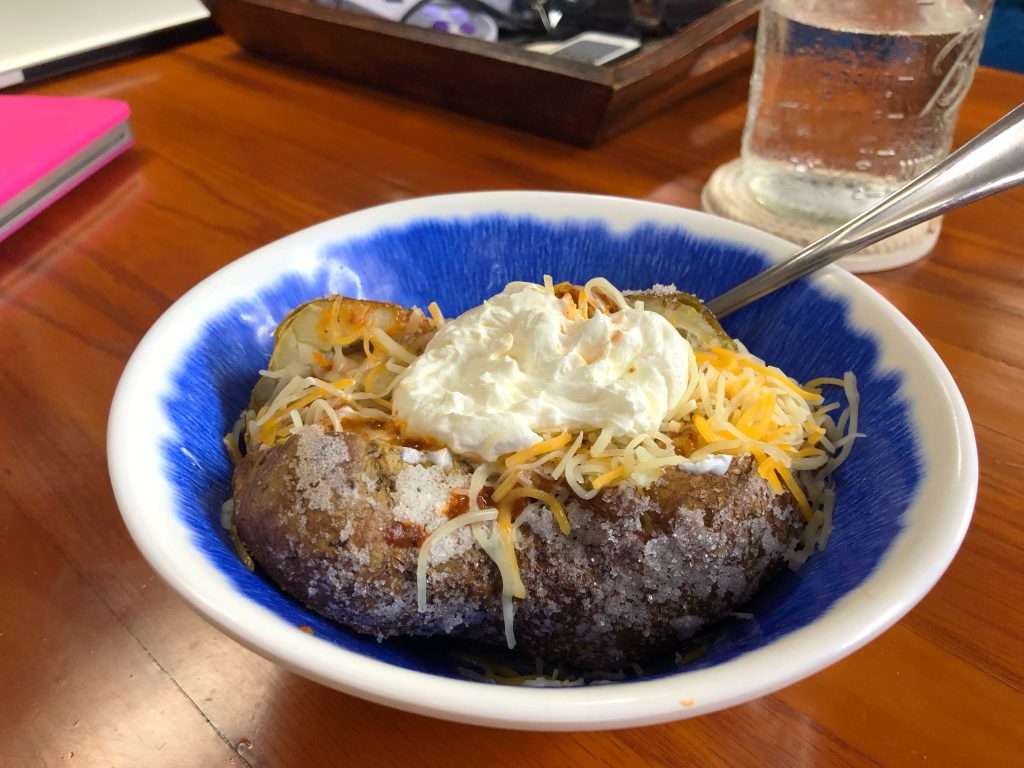 Biscuit Chicken Pot Pie – Such a classic. This comes together in a snap, perfect after a long day, AND it's all in one dish! Less boat dishes 🙂 The biscuits are a great/easy substitute to the crust. Of course, if you have the time to make your own homemade pie crust, that would be amazing too. It makes for some amazing left overs.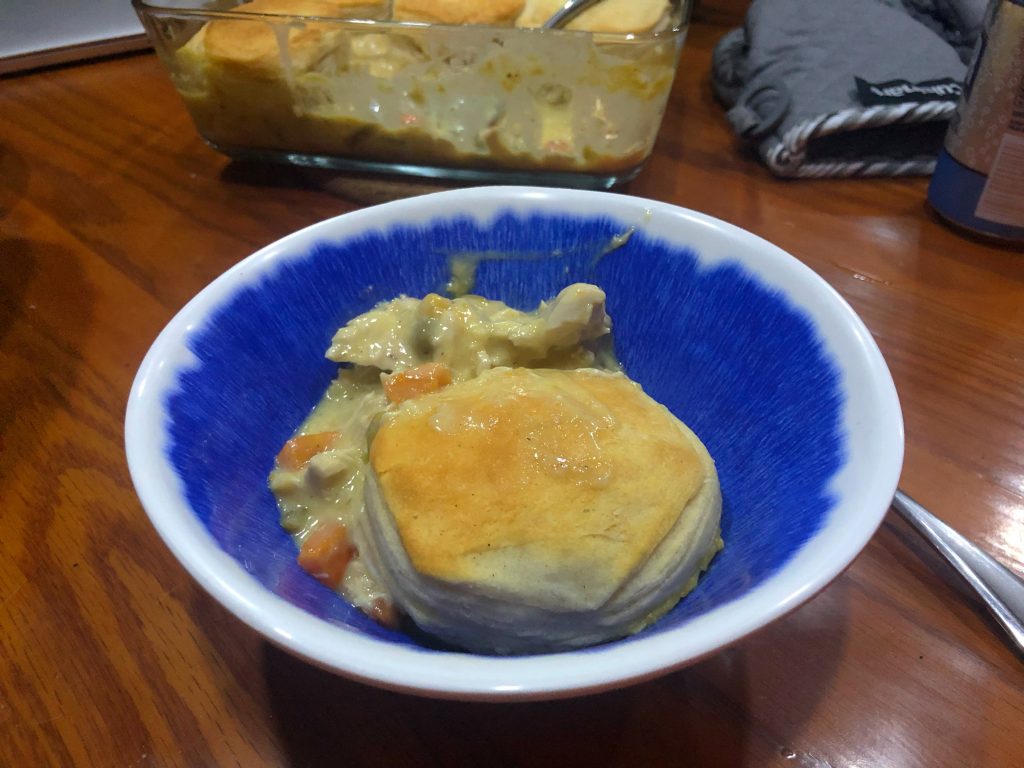 Bon Appétit from the Bahamas!