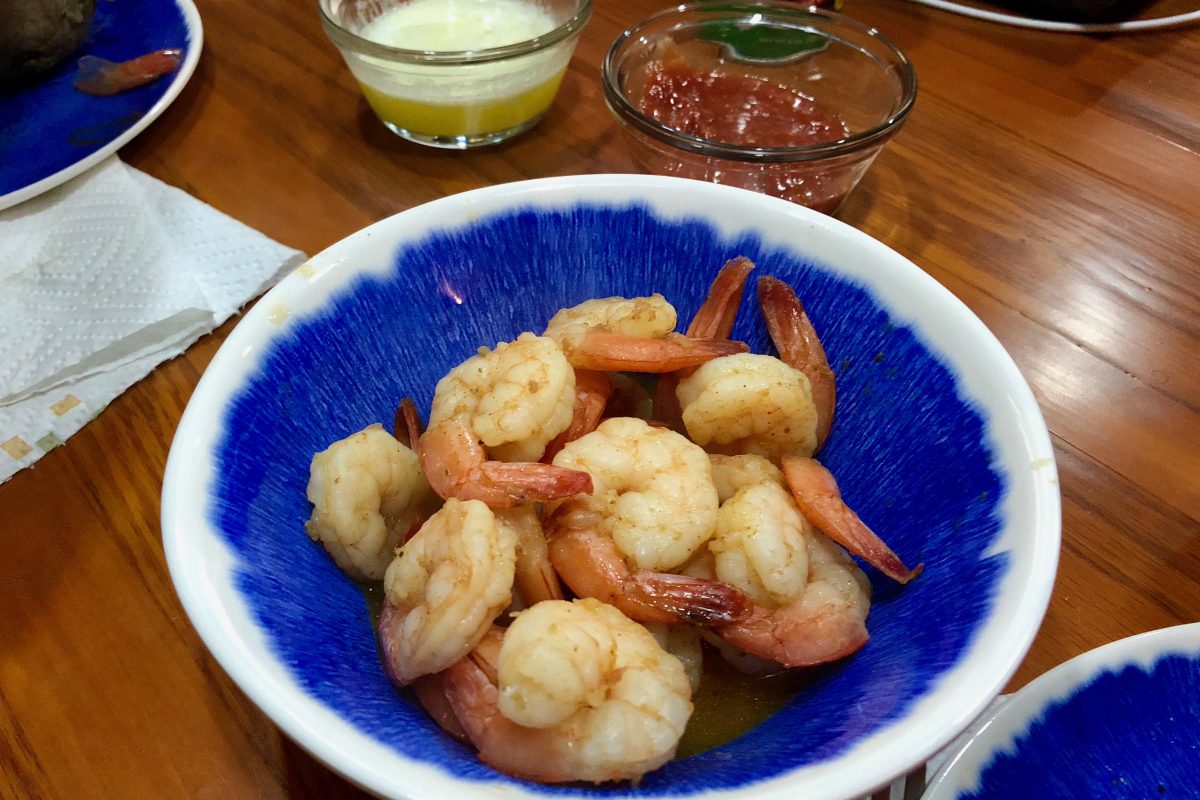 30 Jan 2018
Journey through our Galley – Food
One thing about living on a sailboat is that people ask you some really funny questions. Oddly enough, the most common one has been "What do you eat on a boat"? No, we're not stockpiling ramen noodles, haha. Although I did enjoy telling people that at first just for the reaction. And we like the idea of being able to do some fishing and maybe even catch something fresh for dinner – Brent is pretty talented with his spear gun 🙂 but majority of the time we'll be going to a local grocery store or market for food. Before we set sail I wanted to track our provisioning, storage, expiration dates, test all our cooking utensils and also share some of our delicious dishes on board.
I'll start by saying, cooking on a sailboat is a little different but we have a great galley with decent counter space as well as a large top loading fridge/freezer! Some sailboats are limited and with small mini fridges only, yikes. Each week we've made our grocery list and planned out our meals in advance but remaining flexible is key to cooking on a boat. Obviously, there are some items that just won't last quite like others or we may not be able to get right away while out cruising, such as dairy and perishables, but we still eat pretty well and enjoy cooking aboard our sailboat home. Here's some of our favorite meals we've prepared so far.
Parmesan Crusted Salmon with Asparagus – I like healthy recipes that don't have a million steps. I've been hesitant to cook fish in the past but this one is flavorful, quick and easy.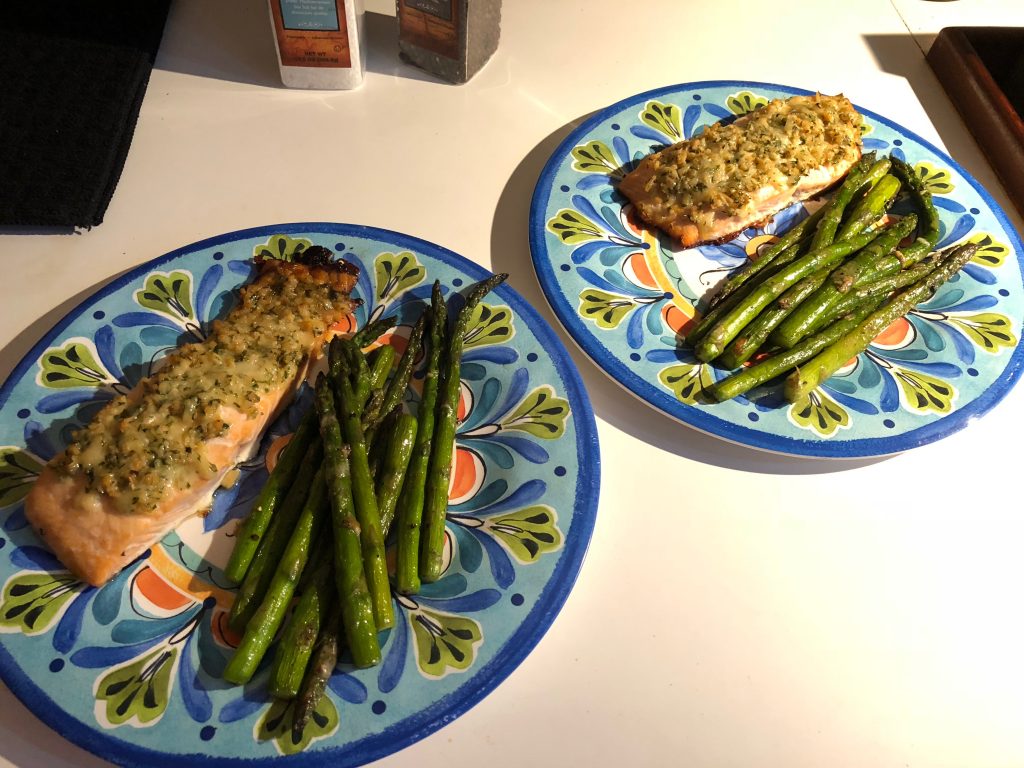 Grilled Chicken with Zuchini + Squash – Quick and SO DELICIOUS! This marinade is one of my favorites. I usually like to let things marinade for a good day or two otherwise it's just kinda blah tasting to me. Our new go-to marinade is Mojo from Publix. Wowww, talk about flavor!
I love grilling and we always opt to use our outdoor grill BUT if it's raining while on the boat OR you happen to run out of propane, uhhh, which recently happened to us. Go ahead and preheat the oven to 375. Using a cast iron skillet on the stove top, set to medium-high heat with a little olive oil, brown both sides for 3-4 minutes each. Transfer the skillet to oven and bake for 15-20 minutes. It saved the day and was perfectly done!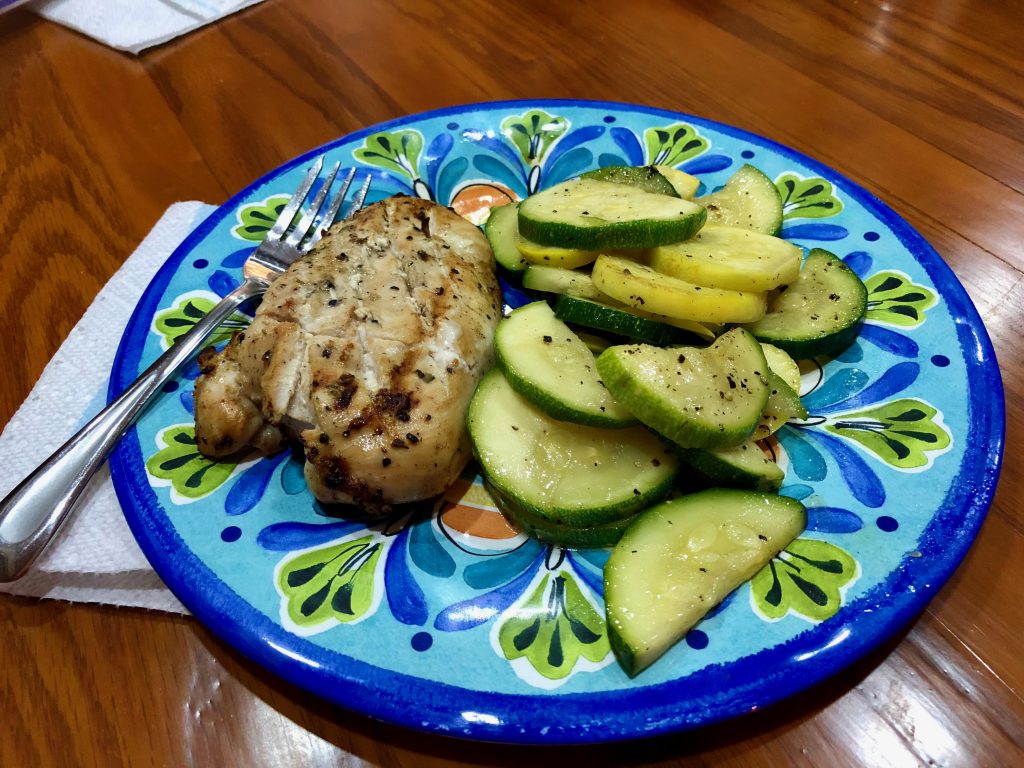 Peel n' Eat Shrimp with crab cakes + baked Potatoes – I LOVEEE shrimp, especially when it's simmered in beer and Old Bay! Fast, easy and full of flavor. For all you seafood lovers, this is the dish for you! Loving our awesome new boat dishes! 🙂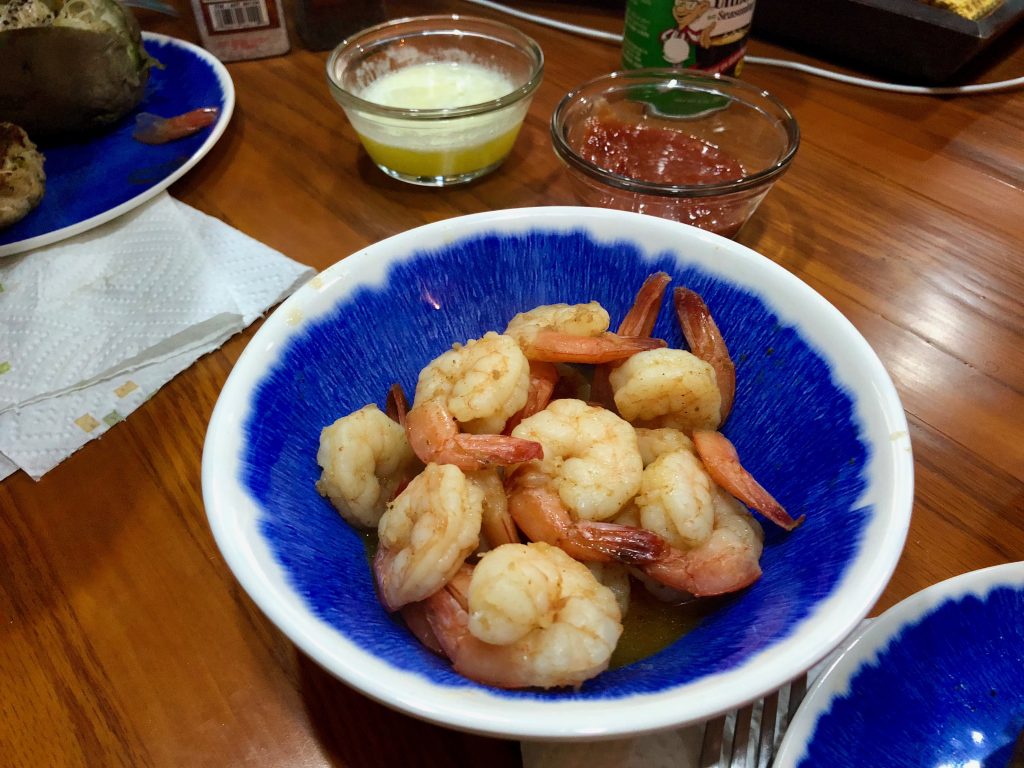 Shepard's Pie – I grew up with my mom making this dish. Sometimes you just want comfort food…something warm and filling, loaded with carbs and fat…haha, this cheesy shepards pie is easy! Brent hardly spoke to me as we ate this…so thats how I usually know its good! lol.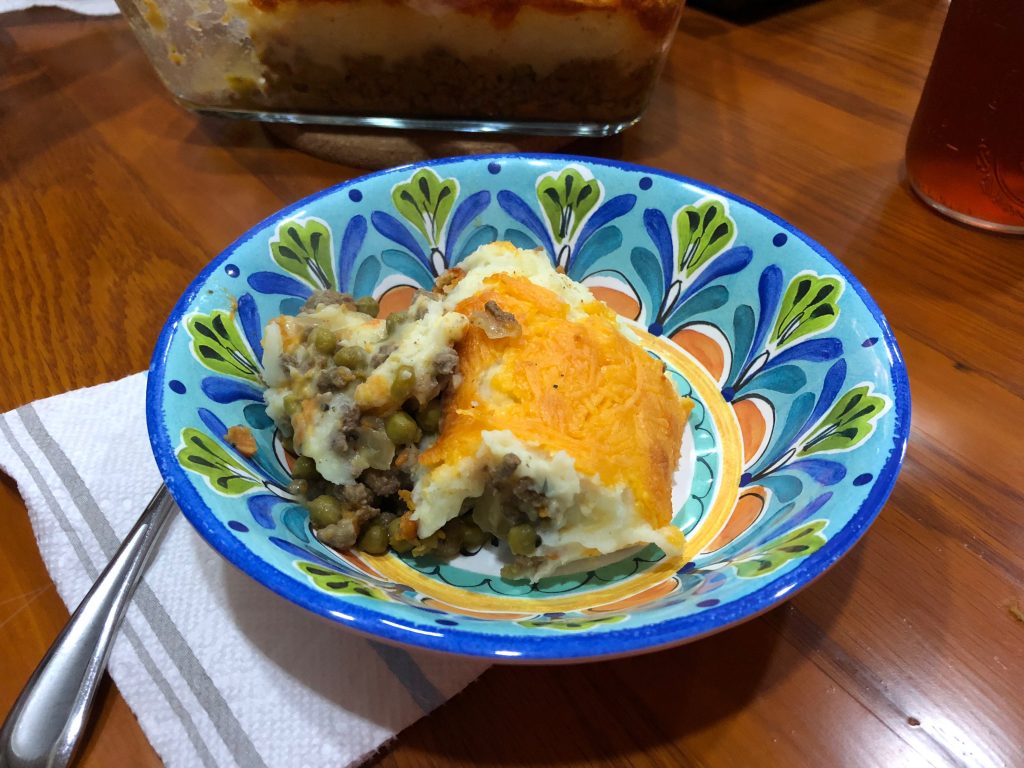 Chicken Alfredo with Caprese Salad – My second favorite pasta dish to make! It's seasoned, sautéed and bathed in Parmesan Alfredo…Yes please! Side of tomato, mozzarella, sprinkled salt/pepper, basil leaves, then drizzled with olive oil and balsamic. Happy bellies!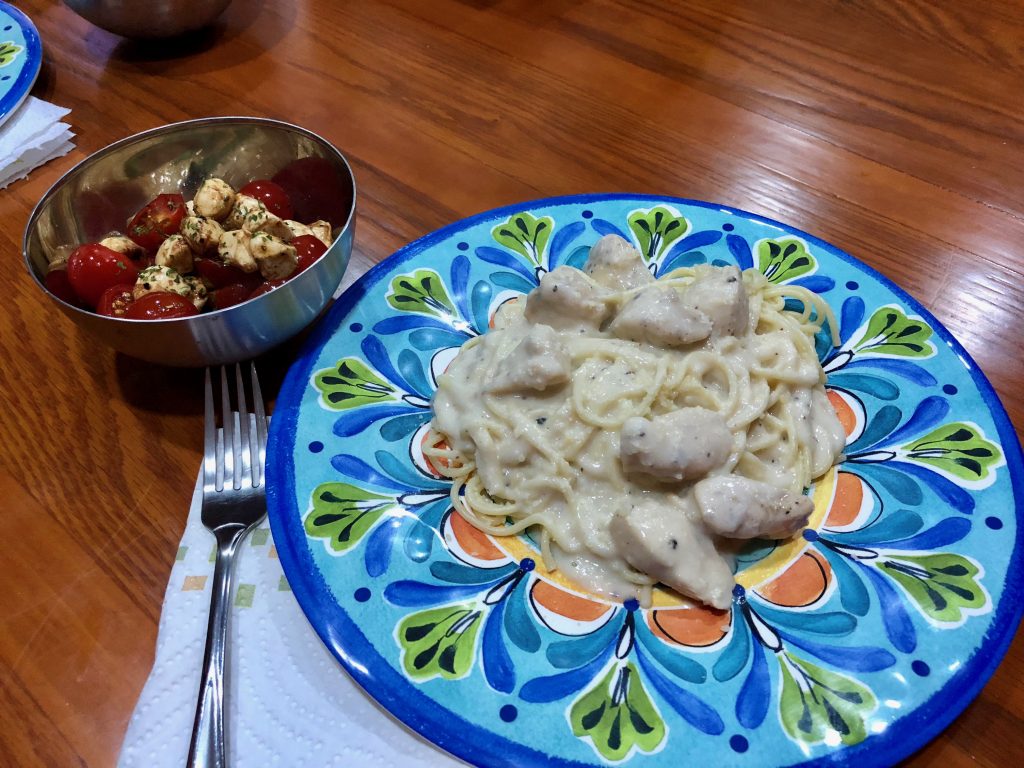 6. Baked Ziti – Pastaaaaaaaaa, gahhh, I love you. And I love this recipe. Easily one of our favorite meals to make, taste even better the next day! I like to add in some minced garlic, it gives it a little extra flavor while baking.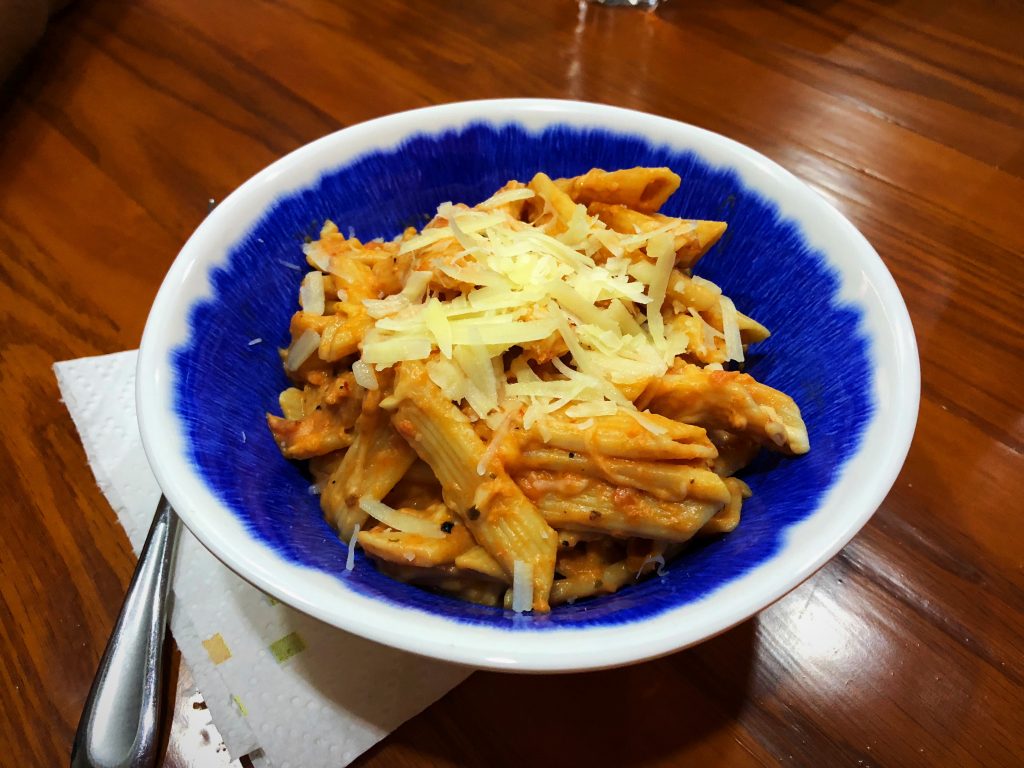 Bon Appétit from the marina!