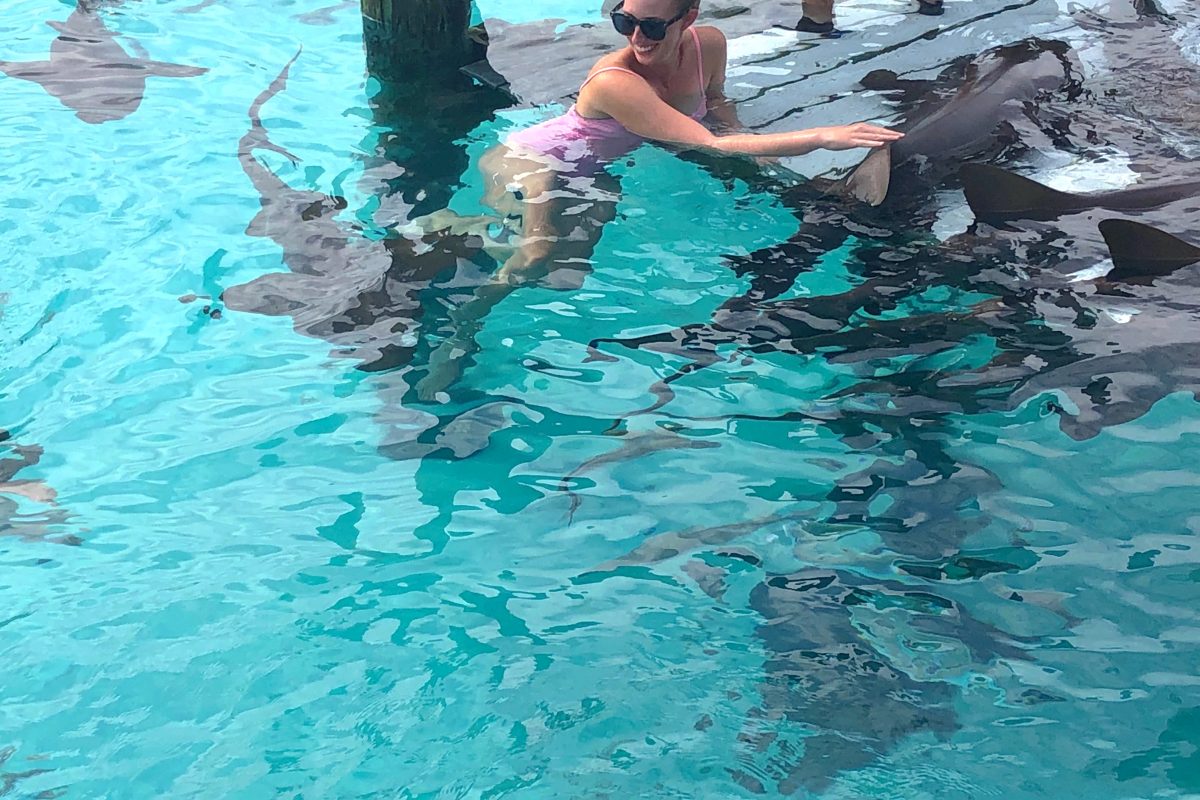 25 May 2018
Nurse Sharks at Compass Cay
Ooooh Compass Cay you are beautiful! We anchored here for one night before making our way up the Land & Sea park. The entrance channels getting here are rather unique but very well marked, maintained, and dredged – which is highly unusual in the Bahamas. But the main attraction here is swimming with the nurse sharks in the marina. For private boats there is a "docking" fee of $10.00 per person. Not a fee to swim with the sharks. So I'm not sure what the $10 fee is really all about.
I'll be honest, no one came to us to collect the $10 so we just tied up our dinghy to the dock but I think we made up for it in beer purchases, lol. It has a nice marina store with ice, water, snacks, and clothing. Pretty relaxed atmosphere compared to Stainel Cay, which is about five miles away. No restaurant on site but you can order a "World Famous Tucker Burger" and fries $15.
After a few Kalik Golds and people watching, we decided to get up close and personal with the nurse sharks! Unlike other shark species, they spend their days peacefully lounging on the sea floor and have the ability to grow up to 14 feet! When seen swimming they're usually just looking for food (shrimp & fish diet). Though they have a fearsome presence they don't usually attack unless provoked and are extremely docile. However, I've read articles of people getting bitten, so be smart and use caution. You don't want to put your hands close to their mouths – duh! The sharks congregate around a low platform where they are fed, and you can get onto the platform and pet them, which they seemed to enjoy.
Cool to experience at least once 🙂
Cheers from the Bahamas!