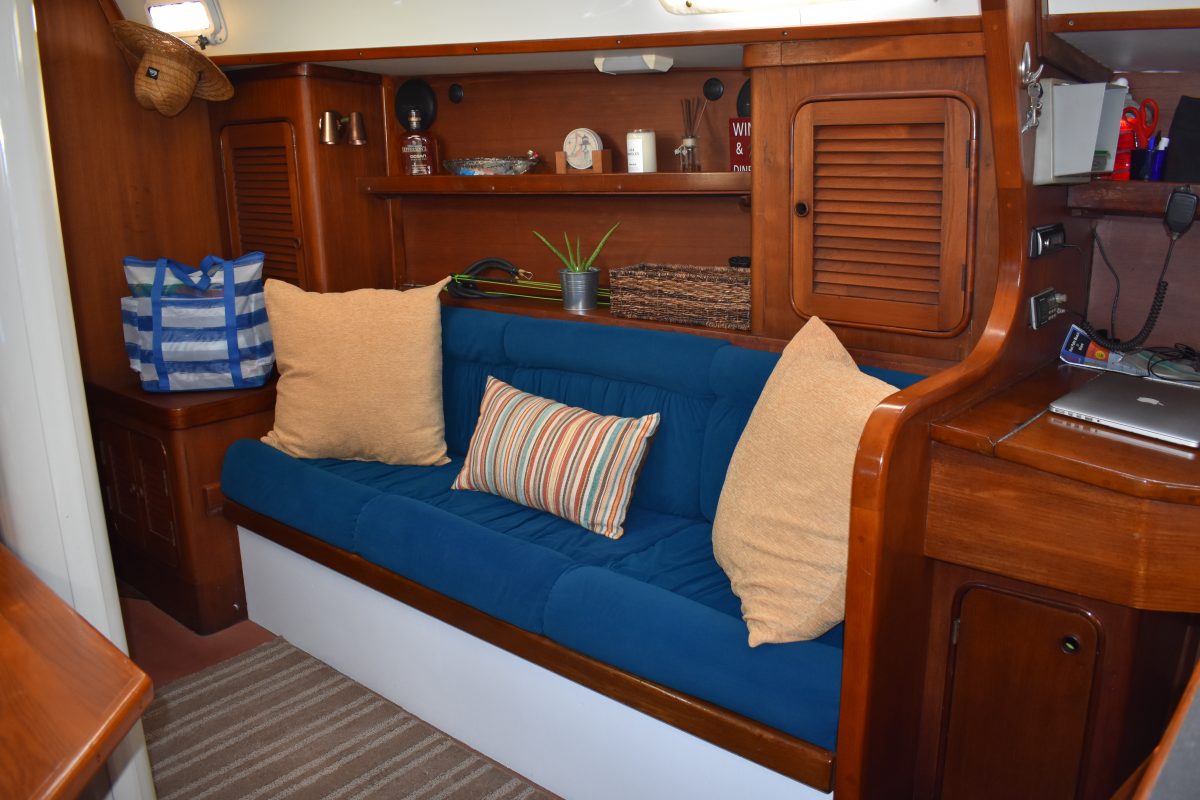 3 Jul 2018
Our sailboat home
Welcome to our home afloat! This is S/V Sea duction, I should mention we didn't name her this. She was purchased with that name and although Brent hates the name for obvious punnie reasons, (I) people love it – it's hilarious! Maybe one day we'll go through a renaming ceremony but thats bad luck right? and we've had pretty good luck with her soooo why mess with a good thing. 🙂
Sea duction is a 1981 Gulfstar 44 sailboat. All her tech specs are available >>Here<< but this post is more about her interior and all the love we've given her over the past year. You can also check out our boat work before and after.
Home is always about comfort for me, I'd like to say "us" but Brent is 100% content anywhere and with anything. From the beginning my deal breaker while we were planning this adventure was I can't live somewhere that doesn't feel like a home. I need to live in a nice space. It doesn't have to be super expensive or fancy or evenly perfectly decorated, but a clean, cozy and organized is a must for me! There are a lot of physical elements that go into making a home but a boat is completely different. You can't just add in a cute new chair or hang items on the walls. All the space and furniture is permanent, which forces you to get more creative and think a little differently – function over form. Brent's been a good sport letting me "decorate" how I want!
As for size ("square footage"), we both had small apartments in San Diego and LA so I feel like we've easily adjusted to "life aboard". Our boat really has just about everything we could need in a tiny home…well, minus a washer/dryer, hot water heater, ice maker, and dishwasher. Lol. We'll have that again one day…
So without further ado, here are some pics and the grand tour of how we made our boat our home.