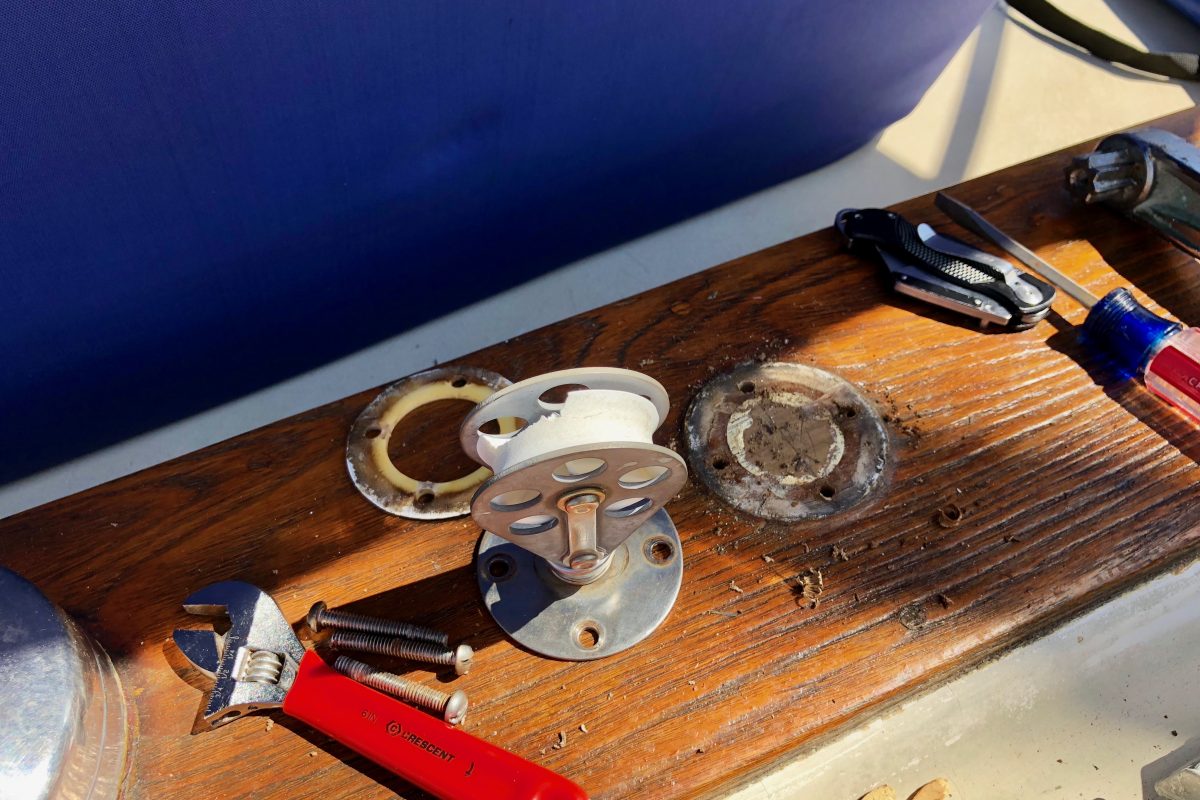 25 Feb 2018
Replacing our Mainsheet block
Well, this will set you back about $250! Worth the money considering blocks do ALL the heavy lifting on board and make sailing life a little easier. Bearings and sheaves are commonly destroyed by UV rays or corrosion. As you can see the old one was prettyyyyyyy worn out and with little effort this piece broke right off the day before our scheduled sea trial as we were unfurling the main sail, ah shit! Hadn't been used in a while and luckily we did this the day before, as I can't image this happening while we are out at sea. So we fixed this ASAP! Not to mention we found some spare blocks at Sailorman to have on hand as extras.
We replaced our broken one with a new Harken stainless steel swivel base and 57mm block. Simple design, good for handling on cruising boats. First, we had to take down our headliner/trim since those 4 very important screws were located behind the cockpit and directly below which reached the inside of our aft cabin. This was a two person job getting those screws loose out of the boats fiberglass ceiling. I sat up in the cockpit holding a phillips flat head + wrench together as Brent was in the aft cabin below me working with a socket wrench to un-do the screws. lol. Can you image? At last, they gave! Off to the hardware store and back with everything new…again $250+ later. We sealed up the holes and repeated step one, I held the new swivel base and block into place with a phillips head as Brent screwed everything into place below. Our headliner and trim went back in, re-ran the line, and voilà a brand new mainsheet block.
Major upgrade from 1981! 🙂
Cheers from the marina!