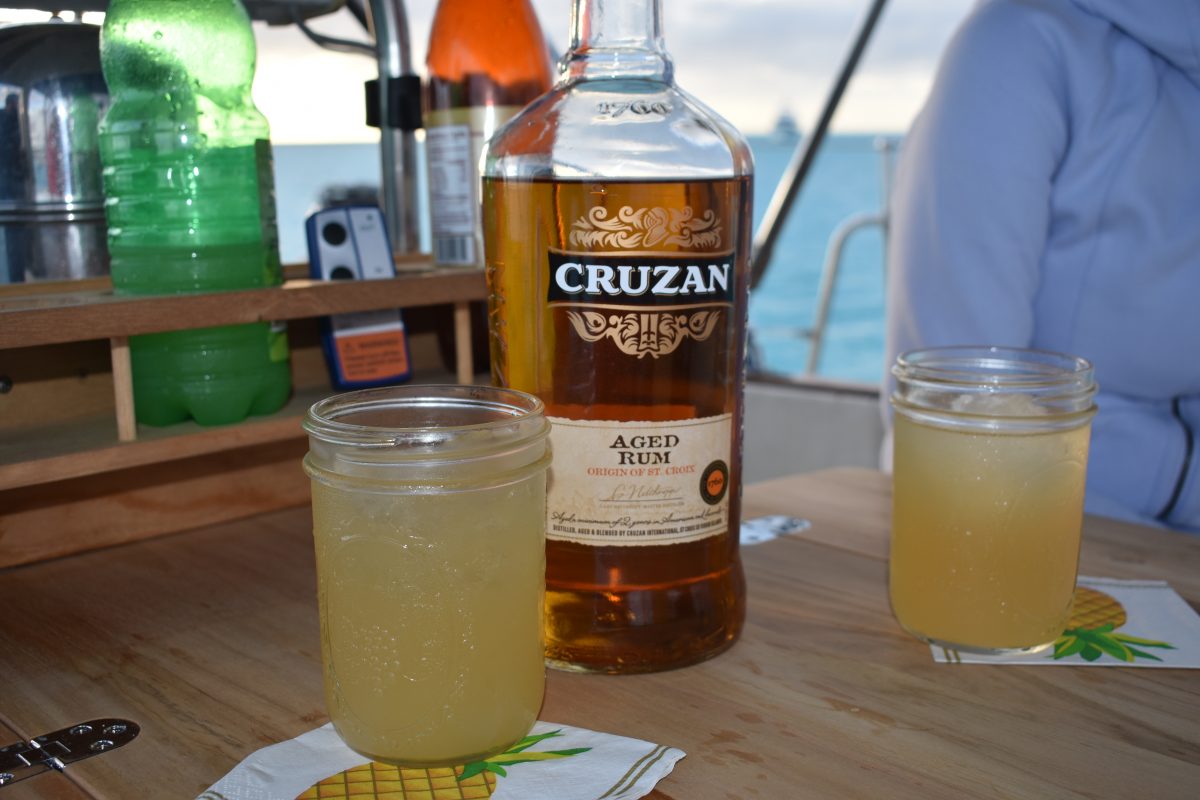 14 Jun 2018
The Classic Daiquiri
It's not the adult slushie kind! I learned about the classic daiquiri during our stop in Nassau back in March. Until then I thought a daiquiri was just frozen, tossed into a blender with ice, artificial fruit flavors, then poured into a giant neon souvenir cup and topped with rum……Haha, NOPE!
A little Daiquiri history,  American engineer Jennings Cox is credited with inventing the daiquiri while working in Cuba in the late 1890s. The Daiquiri was then introduced to the United States in 1909, when a U.S. Navy medical officer Admiral Lucius Johnson brought the recipe from Cuba back to the Army & Navy Club in Washington, D.C. It became extremely popular eventually becoming a favorite of Ernest Hemingway and John F. Kennedy.
Simple recipe with just three ingredients – rum, lime juice, and sugar! We made our own >> simple syrup<< on the boat. Easy to do! And if you're wondering about the ice, our sphere shaped ice cubes are silicone molds from Williams Sonoma, pretty useful on the boat since they can fit perfectly and compact into our tiny little freezer.
How to make it:
1 1/2 ounces rum
3/4 ounce ​​lime juice (we use bottled just easier on the boat, but if you can do fresh limes go for it!)
1/4 ounce ​simple syrup
Shaken and strained
Served on the rocks
We love making this cocktail aboard! Note: If its a bit too tart, add more syrup. If it is too sweet, add more lime juice. Should be a perfect balance of sweet and sour.
National Daiquiri day is July 19th!
CHEERS! 🙂