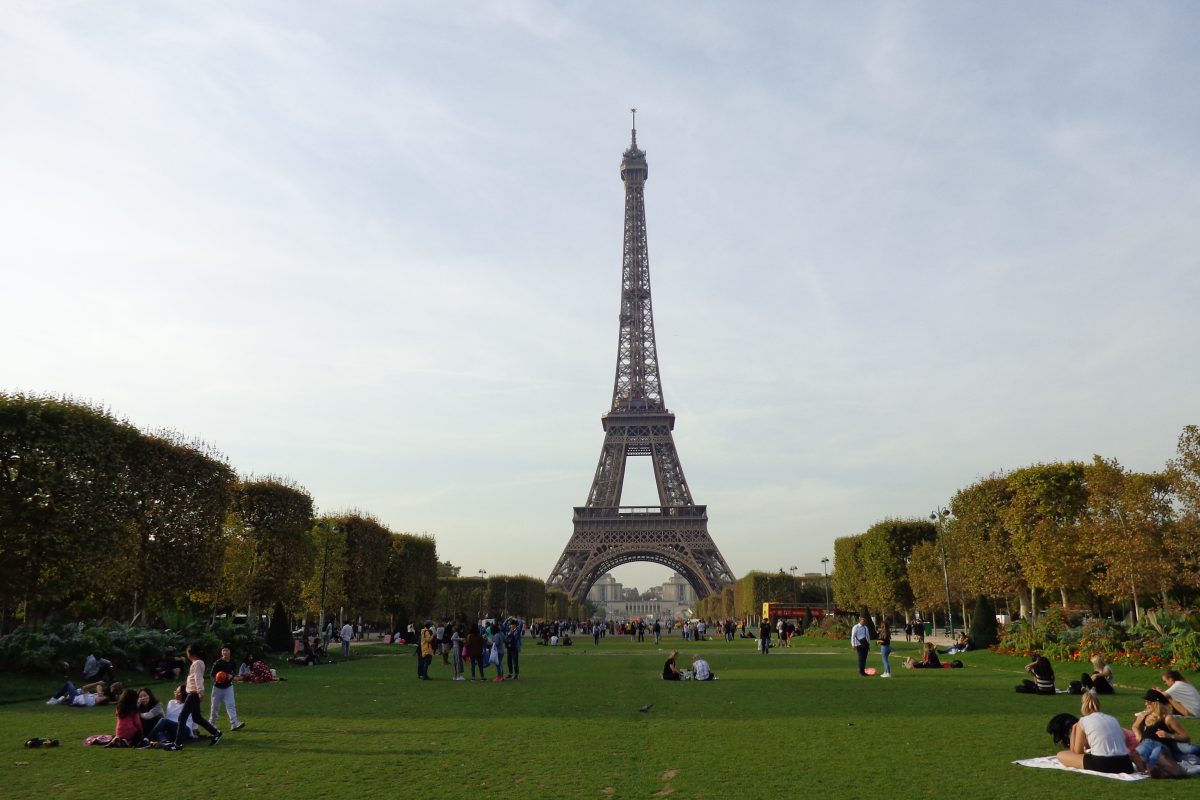 25 Oct 2017
68 thousand steps through Paris!
Ah, Paris, easily one of the most beautiful cities on earth! In October I spent three full days exploring the City of Lights with two of my best girlfriends. Beyond the city's visual appeal, its cultural offerings are just as fantastic!
We booked our flights in early August, with a great deal through WOW Air arriving into CDG – 40 mins from the city. And really dedicated the time to research and plan out our trips itinerary (love me a shared google doc) which helped with making the most of our time there. Planning tip #1 was making all our dinner reservations in advance and buying attraction tickets too. Made each day go really smooth without having to think of what's next or wait in any ticket lines. We searched for hotels, however reserved and found the best value with an Airbnb close by to the Eiffel Tower – 7th ARR. Great neighborhood and location to get around on foot, nearby coffee shops, restaurants, stores, and Paris metro station. Planning tip # 2 highly recommend using the public transportation. I was very impressed, it was clean and we were able to get around so quickly. Opt to buy the bundled tickets of 10 so all you have to do is scan and go! Uber + Lyft are also available in the city (and airport), but depending on if you'll have phone access and an international plan. I did a day pass through AT&T – allowed us to use unlimited talk, text, and data. Which was SO worth it to be able to use google maps getting around.
Planning tip # 3 In case of emergency, we registered free with the U.S. embassy's Smart Traveler Enrollment Program (STEP) before leaving. I felt relatively safe during my visit, but that doesn't mean you should throw caution out the window and beware of potential pickpocketing. Planning tip #4 don't feel like you need to carry a lot of euros on you either, I got away with just using my credit card everywhere. It's also helpful to contact your bank, they'll note your travel dates while you're making purchases outside of the country.
As for the weather in October it was great, usually considered to be it's rainy month and tempatures begin to drop. But we really lucked out – no rain! Overall a comfortable mid 60's – 70's during the day with sunshine and at night it dropped a little to the 50's. I packed mostly jeans, light sweaters and jackets. Along with sneakers and flats too since we were on foot so much. However, don't forget to pack a cute outfit for your Eiffel Tower moment 😉
If your considering booking your first trip to Paris and not sure where to start, here are some recommendations and our three day itinerary which kept us busy from morning to night. Highlights of the trip: Iconic Eiffel Tower tour, The Lourve, Jardin des Tuileries, and the cutest little cafés bursting out onto the sidewalks…Paris, je t'aime!
Day One:
Brunch at Pink Mamma – Lovely little spot, the food, the deco, the service were great
Macaroons and walking Galeries Lafayette (window shopping $$$$)
Eiffel Tower tour @5pm for sunset (Champagne bar at the top – $20 euros)
8pm Eiffel Tower light show every night on the lawn
Dinner at Yeeels – Trendy place with good food
After dinner drinks at Hotel Costes – 5 star hotel located on one of the most fashionable streets.
Day Two: 
Brunch at Angelina –  Traditional Parisian café, coffee, teas, breakfast.
The Garden of the Royal Palace, le Jardin du Palais Royal – Pretty park with gardens + views
Tour Musée du Louvre – Tix for 1pm, will take several hours, make sure to grab a map!
Notre Dame – 

Free, but you have to wait in line, line moves fast. 

Love locks at the Pont de l'Archevêché bridges
Café des beaux arts – mid day stop for a glass of wine + cheese board
Dinner at Ellsworth – Sharable plates, staff all spoke perfect English, delicious and very cozy
The lizard lounge – Dive bar, burgers + beers + cocktails
Little Red Door cocktail bar – Hidden door, creative cocktails, the bar gives off a welcoming glow.
Day Three:
Brunch at Le Petit Cler – Real 

French cuisine, simple, inexpensive, and not touristy. 

Statue of Liberty, Pont de Grenelle – Landmark
Arc de Triomphe – Landmark
Les Champs et les Vignes – mid day stop for a glass of wine + yummy bread
Picnic on the lawn (again)
Dinner at L'As du Fallafel – Get to-go if line is long, friendly, big portions.
38Riv Jazz Club & Bar – locals spot, cozy jazz cellar to enjoy live music + drinks
**All photos are mine**